The Bottom Rung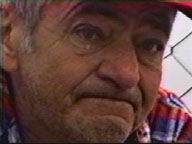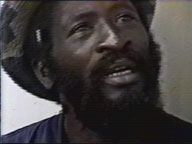 The Bottom Rung is a hard hitting study of poverty in America. The goal of the film is to present an opportunity for the homeless to speak for themselves about the issues that directly effect their lives. Although much is heard about the homeless, rarely are their voices heard.
Shooting was done in cities across the East Coast including New York City, Roanoke, Virginia, Atlanta, Georgia, Nashville, Tennessee, and New Orleans, Louisiana.
By allowing the homeless and poverty-stricken to speak for themselves we were able to hear a powerful message that has never been presented to the public. The most articulate of the speakers explained the details of how a system has been created wherein those who make it their business to help the homeless have profited greatly. For the sake of those profits they have structured the system in a way that it assures its continued existence by building roadblocks that keep the homeless from escaping their situation.
The work has a four-part structure. The first part is an overview, that against expectations, shows the humor many of the homeless people have about their situation. The second section illustrates the variety of reasons that people find themselves homeless. The third section confronts the stereotypes the public has about the homeless. The fourth section presents the argument that homeless suffer from a system perpetuated for profits. The ideas are presented directly from the mouths of the homeless.
FORMAT: Documentary
SUBJECT: Homelessness, Poverty
MEDIUM: Hi8
RUNNING TIME: 20 Minutes
PRODUCER: Samantha Delp
CAMERA: Samantha Delp
SOUND: Caeser Pink
STATUS: Complete
To view The Bottom Rung click below