Heart Beats Fire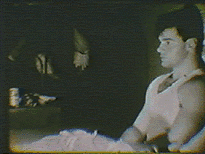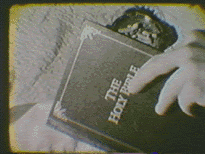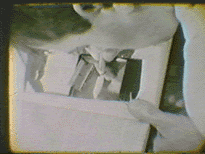 'Heart beats Fire' is an intense look at the demons and angels that drove young artist Richard Barker to the heights of genius and the depths of self-destruction. Directed by Caeser Pink & Louis Terrier, the film uses an experimental approach to bring the audience into the emotional flow of the story.
Caeser Pink has this to say about the film, "From the point of view of a director I felt that I failed on two accounts. The first is that I set out to present a theory that the artist's self-destructive behavior was caused by a subconscious imitation of an archetypal 'suffering artist' image. Although I still believe that there is truth to the theory, during the shooting of the film we did not succeed in finding evidence to support the theory."
"The second area in which I felt a sense of failure is that I was trying to move towards creating a form of filmmaking that is based on the techniques of musical form. The method was intended to work on both the overall structure and on the rhythm and flow throughout. In music one finds different layers of repetition and movement. As opposed to traditional filmmaking, this meant that one is presented with a lot of simultaneous information, and the viewer must pick and choose which to focus on. The musical techniques allowed us to make the viewer experience the emotions viscerally, as well as through intellectual input."
"We made strides toward achieving this experimental form, but it came out rough. The balance of elements was not quite right. It is a process that needs to be polished to get it to perfection."
FORMAT:
Documentary
SUBJECT:
Artist Richard Barker
MEDIUM:
High 8 Videotape
RUNNING TIME
: 30 Minutes
STATUS
: Completed
DIRECTOR
: Mhina Dada, Louis Terrier
CAMERA:
Mhina Dada
SOUND:
Don Klees